-The fastest, easiest way to send money internationally-
Send Money Online Instantly
Have you been looking for the perfect money exchange service that can help you send money immediately and you weren't successful? No worries! This article is going to be all about sending money instantly so that you can help your loved ones in meeting their financial needs.
Sending money locally is easy and instant, but when it comes to a foreign money transfer, it is a whole new dilemma. The reason why can be considered so, is that you have to exchange your local currency into another foreign currency to transfer the money, which might take days. Therefore, when you are in need to send money instantly, you might get frustrated due to the delay in the money transfer.
Many financial organizations have been helping people sending money to foreign countries. However, there are few drawbacks of using these services, such as delayed transfers, high fees, and unfair exchange rates. These factors make the person say 'No' to these financial institutes to transfer money.
Sending money instantly is the thing you might need when you come face to face with an emergency. Aside from that, there could be many reasons due to which you would want to make the transfer within a day. This is where one looks for online money exchange services. Various platforms are providing online money exchange services, but not every service is worth it. One of the best platforms for sending money faster is Payex Flo. An online third party platform that helps millions of people make instant money transfer. You can make these operations remotely in the comfort of your house. All you need to do while transferring money is to access the portal, fill in basic information and initiate the transfer. We would recommend you to choose Payex Flo if you are looking to make instant transactions to your loved ones abroad or to pay your bills.
Things to consider while choosing a money transfer platform
Before we go any further, we would like to introduce some factors that you should consider while choosing an online money exchange service. There are hundreds of online platforms from which you can send money, but few of them have these all these factors together. Below is the list of factors you should consider when choosing an online money transfer service.
The speed of transfer is going to be the primary concern when you want to send money instantly. Some many conditions and factors affect the speed of transmission. The factors such as economic changes, foreign exchange policies and Forex firms' policies can significantly affect the speed of transactions. This is why banks and various online platforms take time to transfer your money.
These may make it a difficult for a user who is looking to make the transactions and want it to reach the recipient instantly. Some online platforms in this industry have deployed high-end systems and security levels to make it possible to send money immediately. One of these services is Payex Flo. A third party platform that links users to the best and fastest market makers make who make it possible to transfer the funds to the recipient instantly and for the lowest fees possible. These market makers are professionals who consider all the options possible and pick the best one for you.
In order to make a transfer whether by bank, private companies on an online platform, the currencies must be exchanged from your currency to the local currency of the country you are sending money to. For instance, if you wnt to send money from Canada to Pakistan, you will send money in Canadian dollar but the recipient will receive it in Pakistani rupees.
Note that the slight change in the exchange rate will affect the overall value of the amount you are going to send. Many financial firms impose high exchange rates, which makes people spend more than required money to make the transaction.
Few companies might follow a few considerations, such as the accurate calculation of the exchange rates. When you get an exact exchange rate, none of your money will go in vain. Therefore, while choosing the money exchange service, you should go with an exchange firm that gives the most accurate exchange rate.
Such an exchange service would prove very difficult to find, you will spend hours searching on the internet and end making a poor choice at the end. Payex Flo uses the ESE engine to find the best firm that will make the exchange for the most logical rates in the market.
Be it an international or a local transaction. There are transaction charges to be imposed. Every money transfer platform charges you transaction fees to exchange and transfer your money. The standard financial firms, such as banks, Western Union or MoneyGram, have higher transaction and transfer fees.
The transaction fees might change your mind to transfer money. However, just because of higher taxes, you do not have to delay the transfer. Some firms will charge you lower fees of less than 4% of the total amount. Yes, you hear, right! The market makers at Payex Flo charge less than 4% of the total amount you are willing to send.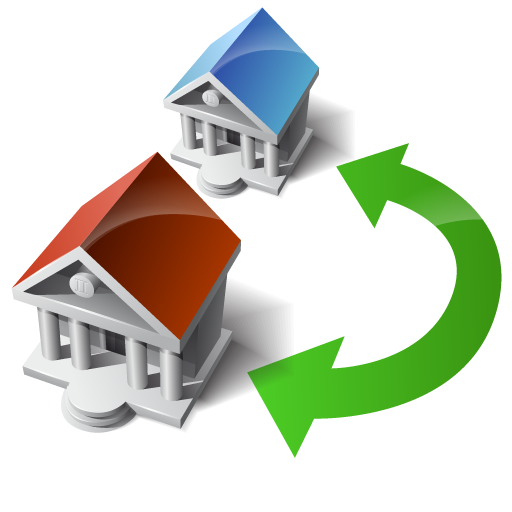 Many people hesitate to make international transactions via online platforms due to the fear of being scammed. Many online companies are running frauds or they lack a good security system. This is why you have to look for a platform that implements a robust security system that prevent any private information for leaking out and falling to the hands of the wrong people.

Payex Flo safely helps you find a secure market maker to make instant and affordable transactions to a foreign country.
Using Payex Flo to make instant transactions.
Sending money instantly is no longer that long, time consuming, demanding procedure. All you have to do is to have a device with a secure internet connection.
To send money through Payex Flo, you need to follow the following steps. The process is simple, fast, and secure.
Fill in the three fields on the first page. The country from which you are going to send money, the destination country where you are going to send money to and the sum of the money you want to send.
This helps the website find he market maker who will take the transaction and the transfer in charge. Payex Flo will find the currency exchange firm that offers the lowest exchange rates and the one that makes the transfer in the shortest periods possible.
Fill in the fields on the page you are redirected to. This page will you ask you about your personal information including your email, first name and last name.
This step is for the staff to contact you and convey to you any information that they deem important regarding your transaction. After you submit these requirements, you will receive an email after an hour that contains a pre-transfer receipt. This receipt contains all information about your transaction including the market maker who will take the transfer and transaction in charge, the fee you will be charged and the time it will take for the money to reach the recipient.
After receiving the receipt, the third step is to execute the transfer.
This is the final step to take. If you agree to the terms provided by Payex Flo, you can proceed with the transfer. You have to keep in mind that Payex Flo is only a third party platform that uses the ESE engine to find and identify the best market maker who can make the cheapest and fastest transfer from country A to country B. Payex Flo takes from 1% to 0% fees.
Payex Flo does not onboard clients, is an introducing agent and does not engage with the Users of this website hereinafter ("The User") in any way, it serves only as a point of internet traffic referral, Payex Flo won't provide any services to the User under any circumstances. Under applicable regulation all financial services provided to the User will be delivered by a regulated entity based on the location of the client and under applicable regulation.
Some locations shown on the menus could be unavailable, restricted or are in some cases blacklisted or under a sanction lists making such transfers impossible or illegal, in such cases the User may not be able to receive any service from any of the regulated entities or 3rd parties.
Because the transfer service is provided by 3rd parties, Payex Flo cannot guarantee in any way that the services being referred will be delivered, 3rd parties will under applicable regulation validate both the User and the destination of the transfer and no wire will be allowed until the account and the subsequent operation is authorized by such 3rd party.
All Users will require to undergo AML/KYC checks under applicable regulation by the regulated entity, if the entity providing such services does not approve the User you will not be able to send money. Payex Flo shall not be responsible for any denial of service by the 3rd parties.
By using this website you are hereby authorizing Payex Flo, its agents and representatives to share any relevant information including without limitation your IP Address, your email, the Country of Origin and Destination where you intend to transfer money to and other relevant information you provide any 3rd party it may choose to engage in the context of the traffic referral. We are not responsible by any error or omission made by the User while posting the transaction details in or otherwise providing the information required to avail of a facility, or any consequences of such error or omission.
Although Payex Flo adopts security measures which it considers appropriate for the web-site it does not warrant that the web-site is immune from hacking, unauthorized access that may impair the working of the web-site. Payex Flo has not verified and shall not be responsible for any information or content on the web-site or on web-sites linked to or with the web-site.
All entities referred as 3rd parties are regulated and supervised, the access and use of the web-site and the exchange of information provided to the website is entirely at the users own risk.
The information, material, suggestions, displayed on the web-site are termed as content and Payex Flo assumes no responsibility for any mistakes, omissions, inaccuracies, typographical errors or otherwise inaccurate or available data and does not take any warranty regarding any content on the web-site.
All Rights Reserved © 2020 Payex Flo