-The fastest, easiest way to send money internationally-
Send Money Online Without Credit Card
Have you quite recently moved to another country? Do you need to send money somewhere and you don't have your credit card yet? Would you like to maintain a strategic distance from costly worldwide exchange charges? Then again, have you essentially not gotten the opportunity to open a financial balance yet? Do not worry. There are a several ways to send cash across continents and oceans, and some are simpler than others. Payexflo allows you to send money to your friends and family in minutes.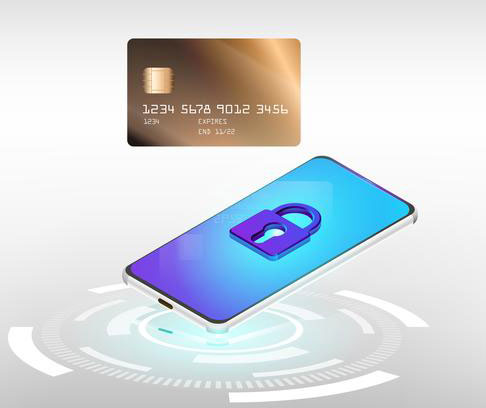 Nowadays and in an age of digitization, online money transfer is the norm. It is Appropriate, safe, and proportional with this generation's on-the-go lifestyle. Sometimes you desperately need to complete a deal but you get annoyed during the boring process of transferring money. Whether you have to send money abroad or transfer it locally, Payex Flo offers you easy and simple brisk options to transfer money without a credit card.
We have carefully selected money transfer options and have acquired a couple of choices, which help you in online money transfer services. There are a several ways to send cash across abroad, and some are simpler than others are. The urgency of transferring cash to any part of the world is our specialty. It is during dire occasions that one searches for faster and more secure options.
How do I send money abroad without a credit card?
We have good news for anyone interested in sending money overseas with Payex Flo. We offer you a new method of payment: payment by bank transfer.
This method of payment has the advantage that you do not need a credit card to transfer money abroad. You only need a bank account. After making a transaction on our Payex Flo portal, you can transfer the amount payable to the recipients' bank account
As soon as the transfer is initiated, our team will take care of the rest and your money will be sent as quickly as possible to the recipient's account and for the lowest fees possible. If you therefore have an online banking system from your bank, you can comfortably make your transfer online, without having to go to the bank branch.
We have hundreds of market makers or Forex firms working with us. Payex Flo is a third party platform that help its users find the best firms that can exchange and transfer their money abroad fast, safe, and cheap.
How can I send money abroad with Payex Flo by paying by bank transfer?
1. Visit our website (no need to register) select the origin country form which you want to send money and select the recipient country to which you want to send money: Cuba, Turkey, Bulgaria, Romania, Poland, etc. Next, you must enter the recipient's data and choose the amount.

2. Choose as payment method "payment by bank transfer".

3. Then, you will receive an email with the details of the transfer and exchange, as well as the reference that you must indicate during your payment by bank transfer. As of now, your transaction will be recorded in our system, but it will not be carried out until confirm it.

4. Enter the bank details of you and the recipient.

5. Your transaction will be retained in our system for some time in order to confirm everything. We will send you by email the summary of your transaction with all the necessary data. If you want to make your transfer to a bank branch, we advise you to print the email with all the data. We allow ourselves to call you back by e-mail to your transaction.
Fast, secure and efficient money transfer with Payex Flo is one of the best options on the market now.
The procedures for transferring money internationally via Payex Flo are not very complicated. The recipient just has to wait for the money to arrive to their account and the sender has just to fill in the basic information required.
With this solution, it is possible to send up to 10.000$ to 100 different countries. The costs of the transfer depend on the distance from the country of destination, the amount to be transferred and the market maker who will take the exchange and the transfer in charge.
Regarding the delay of the transfer, it also depends on the distance from the country in question: generally, it takes around 4 to 5 days. We make sure that the market makers we work with can deliver very fast and exchange money for the lowest fees possible. Through this, we can safely assure you that transfer time does not exceed 72 on a maximum scale.
Why Payex Flo is the best.
There is always the option of sending money without a credit card through money transfer companies who have agencies around the world like Western Union of MoneyGram. However, you should only do that if you are comfortable with paying tremendous fees. Some of these fees can be up to 30% of the overall sum you are sending. For example, if you are willing to send a 1000$ via MoneyGram or Western Union, you will have to pay up to 200$ as transfer and exchange fee and that may be less or more depends on the location and the currency.
The main advantage of these specialized agencies is the speed of the transfer. Indeed, their service allows money to be transferred to their recipient in just a few minutes. Just enough time for the sender to complete the transfer procedures.
Following those paperwork procedures, the sender must communicate the transaction number to the beneficiary. Once all these steps are completed, the beneficiary in the country of destination of the money must go to the local agency of the operator in question, with his identity card and the transaction number can withdraw the sum in any security and instantly.
This is too much trouble for an expensive transaction. Payex Flo makes everything easier; you can run transfers and exchanges from the comfort of your home via a tablet, computer or a smartphone.
In order to send money online without a credit card, you have to be aware of certain rules. The important of these rules is transfers by country. Each country has specific rules and laws regarding money transfers, so be sure to understand these rules before sending money overseas. For example, sending money from The United States to Canada is much more difficult than sending money from Congo DR or India. Conversely, many countries have much less restrictive rules on money transfers. Familiarize yourself with the regulations in force regarding the country from which you wish to send money and the regulations of the country to which the funds will be transferred.
You also have to know that upon sending money in a foreign currency, it will be automatically exchanged for the currency of the country you have sent money to. For Example, if you send USD to India, the recipient will receive the sum equivalent to the USD value in Indian Rupee. This is where our market makers shine. They will exchange the currencies for the lowest fees in the market. They are forex professionals who are always on the hunt for currency opportunities.
Money Transfer by Country
With Payex Flo, you simply decide how fast your transfer is. The quickest method that is offered is instant money transfer. Some transfers can happen instantly and other may take up to 48 hours to reach the recipient and that depends heavily on the country you are going to send money to and the market maker who specialize in sending money to that country.
Going through the traditional route, the banks take more time, because there are more intermediaries who handle the transaction. As for the companies that send cash such as Western Union, this is very fast, but charged particularly expensive with an exchange rate that is never calculated to your advantage.
Payex Flo does not onboard clients, is an introducing agent and does not engage with the Users of this website hereinafter ("The User") in any way, it serves only as a point of internet traffic referral, Payex Flo won't provide any services to the User under any circumstances. Under applicable regulation all financial services provided to the User will be delivered by a regulated entity based on the location of the client and under applicable regulation.
Some locations shown on the menus could be unavailable, restricted or are in some cases blacklisted or under a sanction lists making such transfers impossible or illegal, in such cases the User may not be able to receive any service from any of the regulated entities or 3rd parties.
Because the transfer service is provided by 3rd parties, Payex Flo cannot guarantee in any way that the services being referred will be delivered, 3rd parties will under applicable regulation validate both the User and the destination of the transfer and no wire will be allowed until the account and the subsequent operation is authorized by such 3rd party.
All Users will require to undergo AML/KYC checks under applicable regulation by the regulated entity, if the entity providing such services does not approve the User you will not be able to send money. Payex Flo shall not be responsible for any denial of service by the 3rd parties.
By using this website you are hereby authorizing Payex Flo, its agents and representatives to share any relevant information including without limitation your IP Address, your email, the Country of Origin and Destination where you intend to transfer money to and other relevant information you provide any 3rd party it may choose to engage in the context of the traffic referral. We are not responsible by any error or omission made by the User while posting the transaction details in or otherwise providing the information required to avail of a facility, or any consequences of such error or omission.
Although Payex Flo adopts security measures which it considers appropriate for the web-site it does not warrant that the web-site is immune from hacking, unauthorized access that may impair the working of the web-site. Payex Flo has not verified and shall not be responsible for any information or content on the web-site or on web-sites linked to or with the web-site.
All entities referred as 3rd parties are regulated and supervised, the access and use of the web-site and the exchange of information provided to the website is entirely at the users own risk.
The information, material, suggestions, displayed on the web-site are termed as content and Payex Flo assumes no responsibility for any mistakes, omissions, inaccuracies, typographical errors or otherwise inaccurate or available data and does not take any warranty regarding any content on the web-site.
All Rights Reserved © 2020 Payex Flo