-The fastest, easiest way to send money internationally-
(Benefits of trading Currency Exchange with Payex Flo)
Hasn't the internet has made our lives easier and manageable? The internet has enabled us to have easy access to entertainment, knowledge, and more. Other than easy access to what is going in a world, we are now even able to promote our products, communicate, and shop online globally. Moreover, the internet has also transformed the way we deal with financing and paying our bills. In this revolutionized era, you can transfer your money fast from your phone, laptop, and tablet with the Payex Flo.
Online currency trading is quick and easy with Payex Flo. You can make an informed decision on placing orders, making investment choices, and saving money without collaborating with a broker or leaving the comfort of your couch.
Whatever we do at Payex Flo is done considering our customers. It is our goal to encourage our clients to support their loved ones regardless of the distance by providing them with the best money transfer experience. This is the reason the Payex Flo has made it simple to transfer money to bank accounts across the world.
Hence, paying online bills, trading money, and transacting cash to your loved ones is not only easy with the Payex Flo but has other advantages as well.
Benefits of trading Currency Exchange with Payex Flo
So, Below we are going to take a closer look at the benefits you will get when you use Payex Flo to transact your money across the world.
Billions of banks around the world charge high fees for transferring money to your loved one's bank account from the bank. Complex transaction rates and hidden charges have made it expensive and confusing to transfer money from one bank account to another. If you want to transact an amount to another account from abroad easily without any complexities, Paycex Flo is what you are finding.
Wit Payex Flo money exchange services, you will have a clear idea about the charges and exchange rates whilst making a transaction. Other than the best way to transfer money internationally, the exchange of money between two bank account is quite less expensive than transacting your amount for the cash pickup.
A simpler way to receive money
Supporting the financial needs of friends and family is the sole reason people send money with Payex Flo. The Majority of people exchange currency and send it to their families to support their loved ones. You know that you are taking care of them financially despite your physical absence. Transferring money with the Payex Flo means that your loved ones will not have to go out of their comfort zone, wait in queues to receive the money. They will get their amount on their bank accounts simply. So, goodbye to the hassle of waiting in lines to receive the money.
We understand that transferring money to another bank account from abroad should be as quick as possible. If you transact money internationally on a regular basis, you will not have to input the receiver's details every time you make a transaction. Once you have input the receiver's bank details while making your first transaction, you can save the details of the receiver's bank account with the Payex Flo app to make repeat transactions. Hence, making repeat transactions is easy and simpler without stepping out of your home.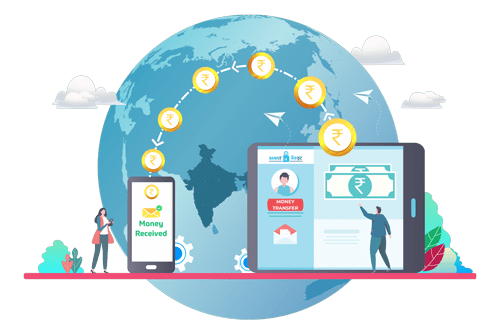 Nothing more secure than handing over your money to an authentic company to make your international transaction. The authentic companies with certifications such as Payex Flo should be on your priority list whilst sending money abroad. Payex Flo is an authorized agency that can help you transfer the money online while maintaining the required security.
You may hear that the "money is king," but not everyone is always ready to accept it in the form of cash while paying for things abroad. The ease of making international transactions at one click makes it easier for people to pay for the bills and mortgages in a foreign country. You will not have to get your bank account opened in a foreign country and can still make regular transactions for paying your monthly bills.
With Payex Flo, you will only have to input the receiver's account details and can pay your bills on a regular basis without getting into any fuss of opening a bank account in another state.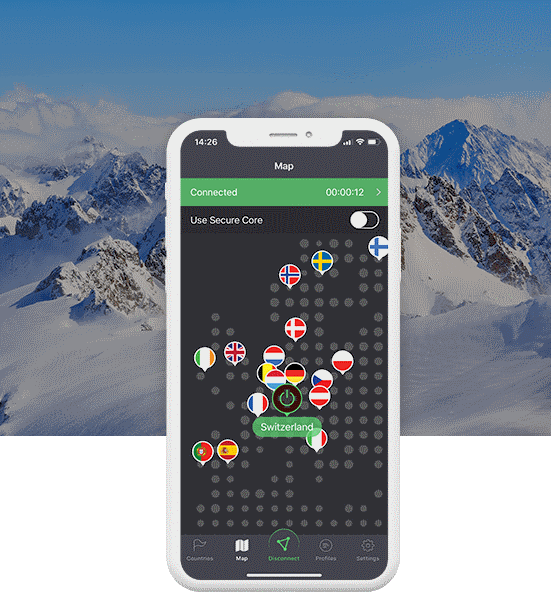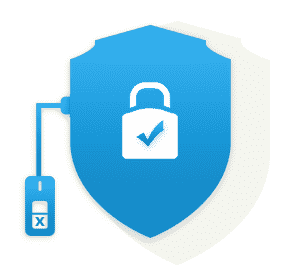 Making international transactions has not only become easy and manageable for people but secure as well. No more worries about the loss of your hard-earned amount. In addition, if there is any unusual problem occurs while transacting your money, the Payex Flo will be responsible for paying your amount back to you. If you did not know the safest way to make international transactions, sending your money online is one of the safest methods until date. Also, the quick mode of sending money makes it simple for the receiver to get the cash instantly.
Lesser documentation and paperwork
Since the world is conscious of the deforestation risks, the significant part of the west is more focusing on ongoing digital for their necessities to reduce the need for paper. When you make transactions online with the Payex Flo, you will not have to get into the hassle of any paperwork or signing documents. Also, gone are the days when you will get paper receipts. All transactions will be saved in an archive, which indicates the history of the transactions made with all the transaction's proofs remains online. Thus, the wastage of paper will significantly be reduced.
Accessible Round the Clock
Have you ever encountered a situation where your family needs emergency funds at 3 in the morning? In this situation, you do not need to worry anymore. You can make online transactions at any hour of the day with the Payex Flo. while making a wire transfer, it is important for the money exchange company to be active. However, with the online transaction by Payex Flo, you will not have to wait for the agency to be open. Moreover, the person who needs money will receive it instantly without asking anyone else for money for the fulfillment of his or her needs.
Be it an emergency or you need to pay for a bill from abroad, you can instantly make a transaction without leaving your home, looking for transport to reach the bank. All you require to do is to pick up your device and visit the payexflo.com and make your transaction. This website will not demand any additional information from you. You will only have to input the receiver's bank account details and destination. Once you are done with inputting all the required details, you are good to go.
Making international transactions online does not mean that you have to go through a tricky process. Payex Flo provides you a user-friendly interface so that you can easily use the website or app to make your transaction. Gone are the days when you have to click on various tabs to make international payments. Now, Payex Flo has made it a lot easier for you to make international payments without losing your mind on various steps.
Make secure & instant payments internationally with Payex Flo!
Gone is the time when you will actually have to put aside your valuable time to visit the bank to make an international transaction. Now, all you need is to click at the payexflo.com to make an international transaction. Make transfers from the comfort of your couch without paying extra dollars.hence, if you are looking to make an international transaction quickly, easily in the safest mode. Then you are only one step away when you choose Payex Flo.
Payex Flo does not onboard clients, is an introducing agent and does not engage with the Users of this website hereinafter ("The User") in any way, it serves only as a point of internet traffic referral, Payex Flo won't provide any services to the User under any circumstances. Under applicable regulation all financial services provided to the User will be delivered by a regulated entity based on the location of the client and under applicable regulation.
Some locations shown on the menus could be unavailable, restricted or are in some cases blacklisted or under a sanction lists making such transfers impossible or illegal, in such cases the User may not be able to receive any service from any of the regulated entities or 3rd parties.
Because the transfer service is provided by 3rd parties, Payex Flo cannot guarantee in any way that the services being referred will be delivered, 3rd parties will under applicable regulation validate both the User and the destination of the transfer and no wire will be allowed until the account and the subsequent operation is authorized by such 3rd party.
All Users will require to undergo AML/KYC checks under applicable regulation by the regulated entity, if the entity providing such services does not approve the User you will not be able to send money. Payex Flo shall not be responsible for any denial of service by the 3rd parties.
By using this website you are hereby authorizing Payex Flo, its agents and representatives to share any relevant information including without limitation your IP Address, your email, the Country of Origin and Destination where you intend to transfer money to and other relevant information you provide any 3rd party it may choose to engage in the context of the traffic referral. We are not responsible by any error or omission made by the User while posting the transaction details in or otherwise providing the information required to avail of a facility, or any consequences of such error or omission.
Although Payex Flo adopts security measures which it considers appropriate for the web-site it does not warrant that the web-site is immune from hacking, unauthorized access that may impair the working of the web-site. Payex Flo has not verified and shall not be responsible for any information or content on the web-site or on web-sites linked to or with the web-site.
All entities referred as 3rd parties are regulated and supervised, the access and use of the web-site and the exchange of information provided to the website is entirely at the users own risk.
The information, material, suggestions, displayed on the web-site are termed as content and Payex Flo assumes no responsibility for any mistakes, omissions, inaccuracies, typographical errors or otherwise inaccurate or available data and does not take any warranty regarding any content on the web-site.
All Rights Reserved © 2020 Payex Flo